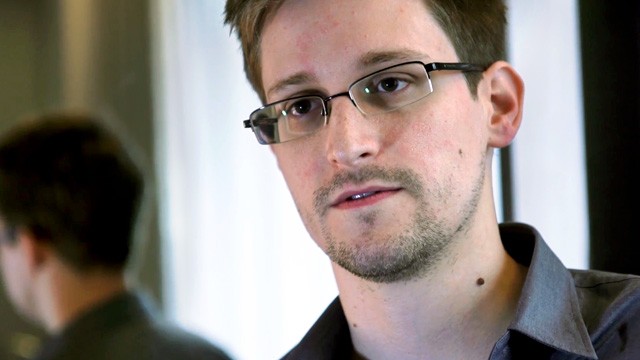 Thanks to Edward Snowden, the greater Internets are up in arms that the NSA has, since 2007, been collecting information from companies including Microsoft, Yahoo!, Google and others. People are freaking out because they feel that their privacy has been violated. We in the tech sector aren't surprised. Why? Because online privacy has never existed.
The Internet is like our national highway system, with the one exception that all traffic going through it can be tracked. Why? Because computers need to know where to send information to and where to get it from. It's as if, before any of us gets in our car to go somewhere, we told the car exactly where we wanted to go, and the car then took us there on it's own.
Think Will Smith in iRobot when the cars drove themselves. The car knew where he wanted to go, and how to get there. The entire system was controlled by a larger authority which could also lock down the cars and send them somewhere else.
The Internet is like that.
As I sit here in my home office, connected to the Internet via Verizon FiOS, Verizon knows everything I'm doing. They can see me connecting to this blog, they can see that I visited Wired.com, they can see when I create a secure connection to another server.
I'm sorry to break it to you, but once you're connected to the Internet, there are a series of routers and servers that can see everything you're doing. If you're at work, they can do the same thing.
What Makes Edward Snowden's Leak Different?
If you've seen any movies like "Enemy Of The State" you might be under the false impression that stuff like that (satellite tracking of people, tracking down hackers in foreign countries, etc.) only happens in the movies, and that our government (and other governments) don't have the capability to do stuff like that. And you'd be wrong.
Open source tools like Hadoop that give us the ability to process huge amounts of information have existed for years. Hell, even the NSA created an open-source version of their hugely scalable and secure database – Accumulo – the one they supposedly use for the PRISM program.
You might also think that all that stuff exists in movies because it can't actually be true. But it is. To think that our government doesn't have access to the same technology I can run at home, or even better technology, is to be very mistaken.
What's different is now we have confirmation this is going on, from an inside source.
What's also different is that companies that track all of our online movements, companies like Google, can't put us in jail for our browsing habits. They can't legally compel other companies to share information from their private databases. They can serve us creepy ads that seem to go everywhere we go, however they cannot take away our freedom.
The government can do that.
Consumers Don't Take Kindly To Being Tracked
The Snowden incident has also brought to light just how much companies are tracking us online, generally without our knowledge. Ever gone to a website or company Facebook page, and then see their ads on other websites you visit? That's called retargeting. And it's starting to really creep people out.
A recent Microsoft-supported survey conducted by Consumer Action shows that people don't actually like being tracked online, even if it results in more "relevant" ads.
There goes that premise!
What Do You Think Of All This?
How do you feel about online privacy? Do you think it's okay for a company to track you but not the government? What makes one different than the other?
Let's talk about it in the comments below. I can't wait to see what you think.